February 6, 2017
LAUNCH ANNOUNCEMENT: Gaming For Pixels – Bringing Together The Gaming Community To Help End Violence Against Women
FEBRUARY 6th, 2017 (WORLDWIDE): The Pixel Project, a 501(c)3 anti-Violence Against Women non-profit, is proud to announce the upcoming launch of Gaming For Pixels – a positive new initiative in collaboration with the gaming community to help end Violence Against Women (VAW), including making gaming and online spaces safe and inclusive for women and girls. The campaign will kick off with the Gaming For Pixels Spring Slam on April 7th 2017 as part of Sexual Assault Awareness Month and in benefit of the Celebrity Male Role Model Pixel Reveal campaign which aims to raise US$1 million for The Pixel Project.
The Spring Slam is a 48-hour weekend online gaming marathon fundraiser that will run from 8pm EST Friday April 7th 2017 – 8pm EST Sunday April 9th 2017. Anyone who loves gaming and supports ending VAW is welcome to join the event to raise funds for the cause. They may take part as individuals or teams for as long as they wish during the event. In addition, every participant and donor will be provided with a virtual anti-VAW toolkit featuring easily accessible online resources for gamers to learn more about VAW; to help a domestic violence or rape victim they know; or to get help if they are victims/survivors themselves. The registration start date for the Spring Slam will be announced later this month.
In line with the spirit of Gaming For Pixels, The Pixel Project has partnered with three outstanding community-driven organisations for the Spring Slam: Fundeavour – a fast-growing gaming community providing support for over 9200 gamers from 22 countries who are building their careers in eSports and livestream gameplay; Studio Wumpus – the creators of the award-nominated Indie game Sumer where players compete to win the favours of the ancient Sumerian goddess Inanna; and Omega Phi Beta – a national U.S.-based sorority committed to ending violence against women and which counts a number of avid gamers among their sisters. All three partners have taken an active role in helping get Gaming For Pixels off the ground and they will be rallying their community members to participate in the Spring Slam.
"Gaming For Pixels was created as a fun and positive campaign for gamers to support the cause through what they love best – gaming. The Pixel Project is delighted to collaborate with members of the gaming community who are stepping up to say NO to violence against women," said Regina Yau, Founder and President of The Pixel Project. "With 1 in 3 women worldwide experiencing gender-based violence, this is definitely an issue that affects gamers and the women and girls in their lives. We believe that the gaming community can be a force for immense good and it is our hope that the campaign will inspire and galvanise gamers from all walks of life to take action to stop violence against women and girls in their communities wherever they are in the world."
###
For more information, contact The Pixel Project at  info@thepixelproject.net / pixelprojectteam@gmail.com
_________________________________________________________________________________________________________
About The Pixel Project (www.thepixelproject.net)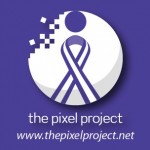 The Pixel Project is a complete virtual, volunteer-led global 501(c)3 nonprofit organisation whose mission is to raise awareness, funds and volunteer power for the cause to end violence against women through campaigns and initiatives at the intersection of social media, new technologies, and popular culture/the Arts. Their flagship initiative is the Celebrity Male Role Model Pixel Reveal campaign (http://reveal.thepixelproject.net) which aims to turbo-charge global awareness about VAW using social media while raising US$1 million by getting a global audience to collectively unveil a million-pixel mystery collage of Celebrity Male Role Models at US$1 per pixel.
About Fundeavour (http://fundeavour.com)

Fundeavour is a social platform looking to improve the lives of gamers worldwide, including Youtubers, streamers and content creators.  Through a combination of Facebook, LinkedIn and Coursera-style elements, the platform empowers its gamers to build relationships with other gamers, work with brands, gain more exposure, and learn how to transform their passions into a potential career.
About Omega Beta Phi Sorority (http://www.omegaphibeta.org/)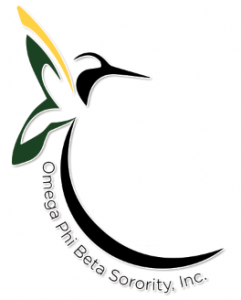 Omega Phi Beta Sorority, Incorporated (OPBSI) is a Greek-lettered organization working towards the elimination of violence against women and empowerment of women. As a national sorority, OPBSI is committed to the development of collegiate and professional women through sisterhood, diversity, leadership, service and academic excellence. OPBSI envisions a world without oppression, where empowered women celebrate the essence of womanhood and act as resources in the advancement of their communities.
About Studio Wumpus (http://www.sumergame.com/) 

An indie studio based in Brooklyn working on games that bring together the best of video games and board games! We're all designers from the NYU Game Center in Brooklyn, and as super big board game fans we wanted to explore games that combine board game mechanics with the skill-based time and physics systems available in video games.